Multi Processor | Multi Crusher & Multi Pulverizer
본문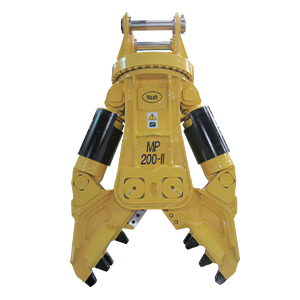 + Zoom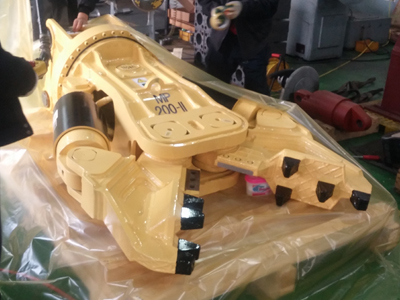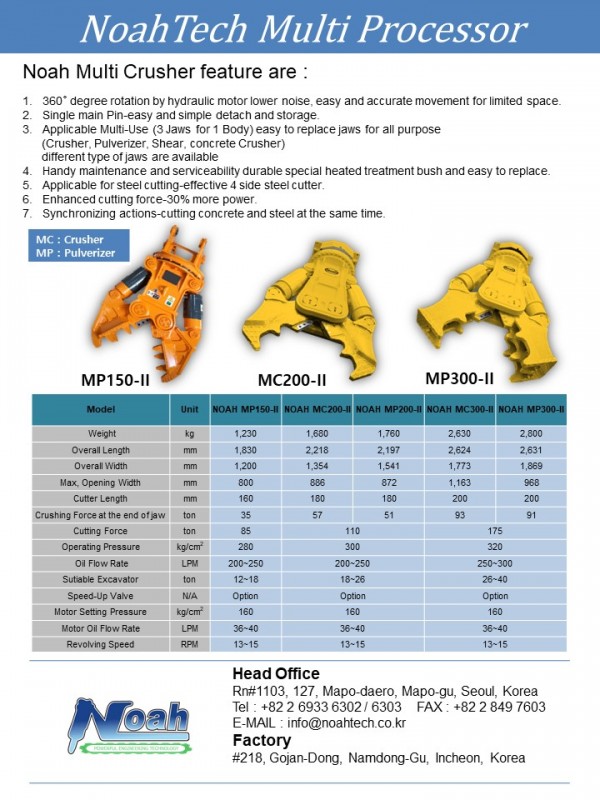 Noah Multi Crusher feature are :
1.
360° degree rotation by hydraulic motor lower noise, easy and accurate movement for limited space.
2.
Single main Pin-easy and simple detach and storage.
3.
Applicable Multi-Use (3 Jaws for 1 Body) easy to replace jaws for all purpose
      (Crusher, Pulverizer, Shear, concrete Crusher)
      different type of jaws are available
4.
Handy maintenance and serviceability durable special heated treatment bush and easy to replace.
5.
Applicable for steel cutting-effective 4 side steel cutter.
6.
Enhanced cutting force-30% more power.
7.Synchronizing actions-cutting concrete and steel at the same time.