본문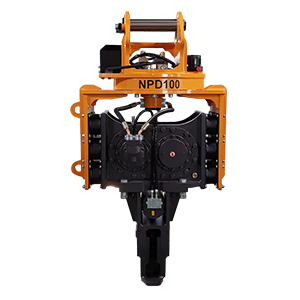 + Zoom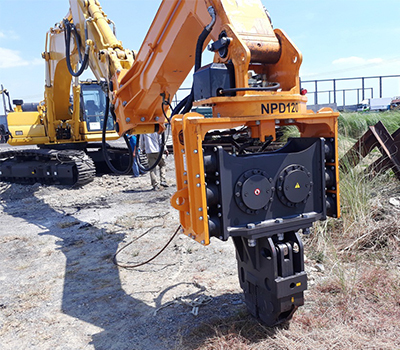 ​​​​​​ 
▶ Easier operate in critical regions such as chaotic section of city, bridge area and the vicinity of high-voltage wires than crane hammer does.
▶ Equipped with high-powered hydraulic piston motor and suitable bearing for high frequency vibration.
​ ​
▶ Easy connect and disconnect the hammer by the use of excavator's breaker hydraulic lines.
(Additional electrical wiring work required.)
▶ Comfortable pile driving and pullout of seat pile, H-beam and tube pile with wire hanging method.
▶ The clamping lug can handle and move construction objects easily.
▶ Pile driving power 20% up compared to the existing equipments.
▶ Sufficient wear-resistant design and 360-degree revolution.
▶ Install vibro isolating rubber for high frequency purpose.
​
▶ Lower cost of maintenance than crane hammer.
▶ Outstanding workability and mobility.
​​​​​​​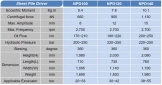 Sheet Pile

 

 

 

 Length

 Recommended

 m

 10

 Maximum

 m

 11

 Maximum Weight

 kg

 700

 Minimum Width

 mm

 180